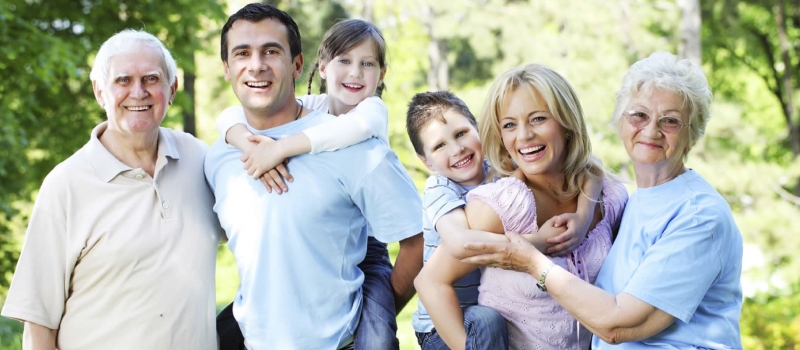 There are a number of visa options for parents, partners and family members who wish to join their Australian citizen, permanent resident or eligible New Zealand citizen relatives. No matter whether you're in a de facto relationship or what your family situation is, our team at Get Your Visa can provide you with the visa options available to you if you're looking to move to Australia.
The Family Visa can be divided into four major categories: Parent, Child, Partner and Others.
Parent: Parents may be able to migrate to Australia if they have a child in the country who is an Australian citizen, permanent resident or eligible New Zealand citizen, and are able to contribute towards their future health and welfare costs. Criteria and eligibility must be assessed against each case and will be evaluated during the consultation.
Child: Children born in Australia automatically acquire Australian citizenship if at least one parent is a citizen or permanent resident at the time of the child's birth. Children born outside of the country to permanent resident parents will need to apply for and be granted a migration (ie. permanent resident) visa to be able to enter and remain in the country with their parents. There are options to apply on-shore and off-shore, and the selected visa will depend on your personal situation.
Partner: Overseas people having an Australian citizen or permanent resident spouse or partner can apply for a Partner Visa

to enter o

r

 

r

emain in 

the country

. This is the quickest and safest way to enter the country and join your partner if you don't have any other visa to ente

r

 

a

nd you would like to stay and live with him/her.

If you are thinking of applying for a Partner Visa, you have to satisfy specific prerequisites, such as:

Being married or having a consolidated relationship with your partner (at least 12 months relationship is required)
Demonstrating with evidence the length of your relationship (joint bank account, joint home lease, pictures, travel documents etc.)
Gathering at least two Statutory Declarations from two Australian citizens may be required

Others: This category includes aged dependent relative, remaining relative or carer of a temporary or permanent resident and family member, or an eligible New Zealand citizen. Every visa has specific requirements and conditions to satisfy which differ from the previous Family Visa categories above. If you believe one of these visas can apply to your case, contact us and we will assess it against the criteria which are strict.
It is our concern, as a registered migration agency with years of experience to provide you with the most suitable solution in order to get your visa approved.
If you are married or are in a de facto relationship and are looking to apply for a Family Visa, we can help. To book a consultation with our team in Australia, contact us today on (08) 9388 9193.