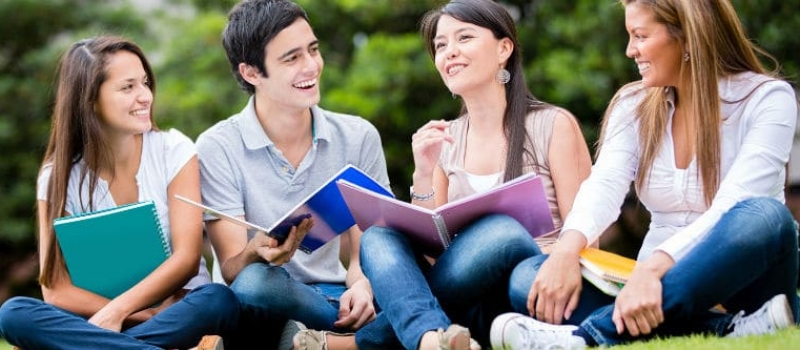 IELTS
The IELTS is the most recognized English certification in Australia and worldwide. As the IELTS is required for visa applications, professional registrations and academic courses, there are two categories depending on the purpose of your test: General test and Academic test.
The two versions only differ by the Reading and the Writing parts.
The IELTS test is composed of four modules:
Speaking: 15 mins approximately
The Speaking component assesses your use of spoken English, and takes approximately 15 minutes to complete and the test is recorded.
Listening: 30 minutes
The Listening part is composed of four recorded texts, monologues and conversations by a range of native speakers. You will have to write your answers to a series of questions as you listen.
Reading: 60 minutes
The Reading component consists of 40 questions. A variety of question types are used in order to test a wide range of reading skills.
There is a significant difference between the Academic version and the General version.
The Academic version includes three sections taken from books, journals, magazines and newspapers. These sections have been chosen for candidates entering university courses or seeking professional registration.
The General version, on the other hand, includes extracts from books, magazines, newspapers, notices, advertisements, company handbooks and guidelines: topics easy to find in the everyday life in an English-speaking environment.
Writing: 60 minutes
The Writing section includes two tasks to be developed. Topics are of general interest (General IELTS) and suitable for candidates entering undergraduate and postgraduate studies or seeking professional registration (Academic IELTS).
There are dedicated IELTS courses that teach you how to sit and pass the test.  Many schools offer a wide range of options: there are full-time or part-time courses, daytime or evening lessons, different locations, and prices. Generally, the courses start each Monday.
At Get Your Study we can help you to find the best course around Australia accordingly to your needs and your budget.
We have courses available in:
Perth
Sydney
Melbourne
Adelaide
Brisbane
Gold Coast
Byron Bay
to offer competitive packages and we will find the right school for you as we will never advise anything, not in line with our policies and beliefs.
Contact our office by filling in our contact form or by phone at (08) 9388 9193