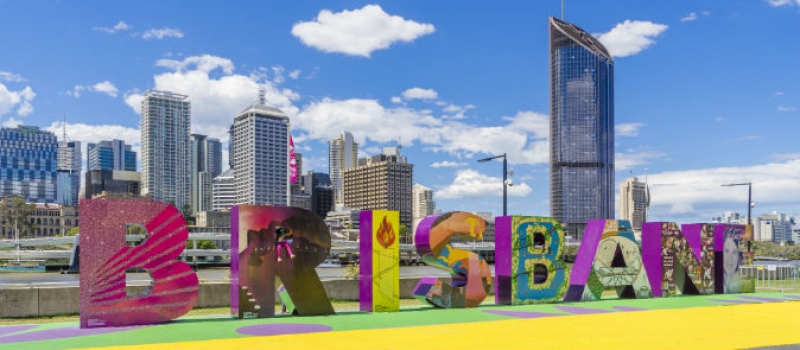 Brisbane is the Australia's third largest city and the capital of Queensland. It has a population around 2.24 million and is in the middle of the east coast.
It is awesome for his position in between the Gold Coast and the Sunshine Coast and this is why Brisbane is always full of tourists who increase its economy.
Surfers Paradise (Gold Coast, south of Brisbane), one of Australia's best-known beaches, is about an hour and 10 minutes drive and Caloundra (Sunshine Coast, north) about an hour and a half. The closest sandy beaches to Brisbane are at Redcliffe (north) and Southport (south).
If you are the type of person who loves summer, Brisbane is the perfect city for you! The winter is pretty much a warm spring and the average winter temperature is 21 degrees!
If you live in Brisbane you will never get bored, you can do sports activity all years thanks to its climate and you can visit places like Lone Pine Koala Sanctuary, The Wheel of Brisbane, St. Helena Island National Park, City Botanic Garden, Sea world of the Gold Coast.
If you are interested in moving for work or study in Brisbane contact us, our Migration Agent can help you applying the right Australian Visa for you or give you the opportunity to study in this beautiful city!