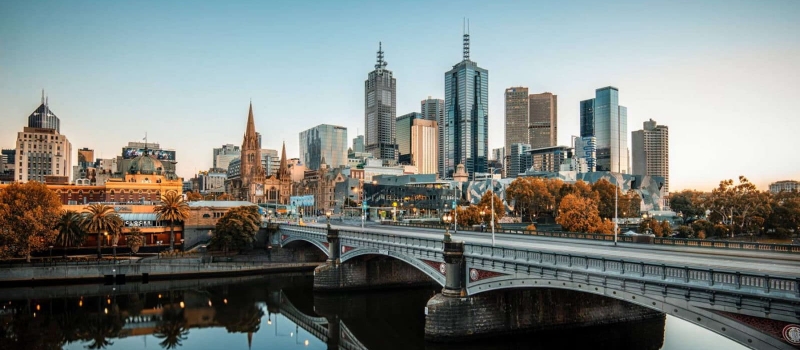 Melbourne is the capital of Victoria and the second largest city in Australia. It has a population of around 4.35 million people and is sheltered from the ocean by the beautiful Port Phillip Bay.
According to the Economist Intelligence Unit's 2014 Livability Survey, Melbourne is the most livable city in the world and it has the charm of a tram system and a beautiful mix of tall modern skyscrapers and established historic buildings with great architecture.
It is not easy to describe Melbourne climate as it is known as a city the city with four season in a day. Wild winds and thunderstorms can descend out of clear blue skies and winters can be quite cold and very dull, with probably the fewest hours of sunshine.
Living in Melbourne can't be a boring experience, there are many and many different places to visit such as National Gallery of Victoria, National Sports Museum, Royal Botanic Garden, Melbourne Zoo, Melbourne Casino', Melbourne museum and much more.
If you are interested to move for work or study in Melbourne contact us, our Migration Agent can help you applying the right Australian Visa for you or give you the opportunity to study in this beautiful city!