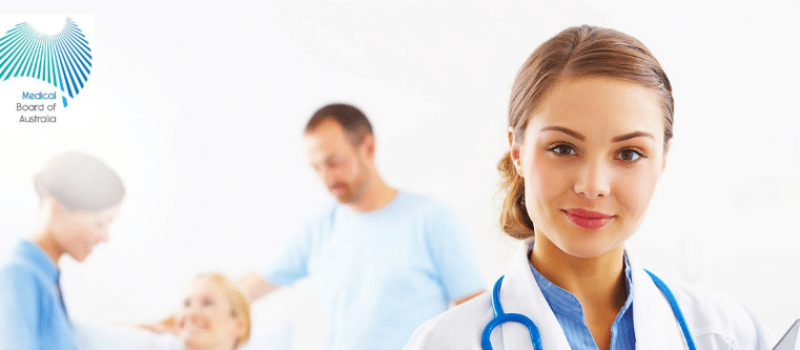 For those skilled workers owning overseas qualifications and/or overseas experience in the medical and health industry wishing to work in Australia, there are two specific pathways to follow.
In Australia, all health and medical professions are required to be registered under the Medical Board of Australia (MBA), which is the entity created to assist the Australian Medical Council in the accreditation process for national and international medical specialists according to the Australian Standard. Besides carrying out all the registrations for the medical professionals, the MBA also assist International Medical Graduates who wish to practise in Australia by providing them with the skills assessment for the related occupations such as (but not limited to):
Anaesthetist
Cardiologist
Paediatrician
General Practitioner
If you are a medical student or a qualified specialist whose primary medical qualifications were obtained in a country other than Australia or New Zealand and wish to move to Australia, you may be required to submit, with your visa application, a skills assessment for your occupation.
The occupation must be included in the Skilled Occupations List (SOL) or in the Consolidated Sponsored Occupations List (CSOL), available on the Department of Immigration and Protection Border website.
The authority entitled to assist professionals of the nursing and midwifery sector is the Australian Nursing and Midwifery Accreditation Council (ANMAC) whose role is to:
set standards for and accredits nursing and midwifery programs under the National Registration and Accreditation Scheme
assess the skills of internationally qualified nurses and midwives, as well as overseas students studying in Australia who have gained registration
accredit courses and programs taught by education providers to register nurses and midwives and endorse nurse practitioners and eligible midwives
At Get Your Visa we will assist you with the whole process in order to submit an adequate skills assessment according to the MBA or ANMAC requirements and standards. Our Migration Agent will carry out an accurate pre-assessment in order to establish the right pathway to follow and prepare your successful skills assessment.
For further and more detailed information, we invite you to contact our friendly consultants by filling in our contact form.