Health Care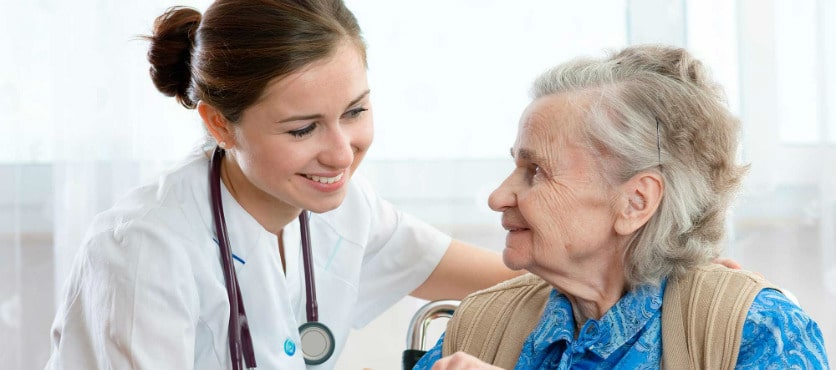 Aged Care Courses
Have you always wanted a career caring for the sick and aged citizens? Has worked in the home and community care industry always fascinated and been a part of you? If the answer is yes, then a course in health is definitely what you need.
As the population increases so does the demand for health professionals. There has never been a shortage of jobs involving the community and aged care. These qualifications will allow you to seek employment in various areas, for example, such as a personal caregiver, support worker, care worker, residential care worker or nursing assistant.
The Aged Care Courses available for selection are as follows:
Certificate III in Aged Care
Certificate III in Home and Community Care
Certificate III in Disability
Certificate IV in Aged Care
Certificate IV in Home and Aged Care
Diploma of Community Services
Within this diverse range of Certificates, you will learn a number of things to bring you closer to your chosen career path. At the beginning stages, you will learn how to provide personal care to the elderly and assisting them with daily activities. You will always undertake safety procedures to enable you to provide them with the best care possible.
Towards the more advanced stages of the health courses, you will be creating individualized plans to support and assist their needs and then go on to provide services to the elderly who have complex needs. You will be educated in culturally diverse clients and how to approach certain situations. Supporting families to develop a relationship will also be covered as well as observing home based support.
A career in health is a very rewarding one, it is a way to give back to the community whilst also doing a job that you are passionate about. If this sounds like a career path you would like to undertake, then one of the many courses above would be suited just for you.
At Get Your Study we can help you to find the best course around Australia according to your needs and your budget. Our Migration Agent will give you the professional support on lodging your student visa.
We have courses available in:
Perth
Sydney
Melbourne
Adelaide
Brisbane
Gold Coast
Byron Bay
Sunshine Coast
Canberra
Darwin
Contact our office by filling in our contact form or by phone at (08) 9388 9193