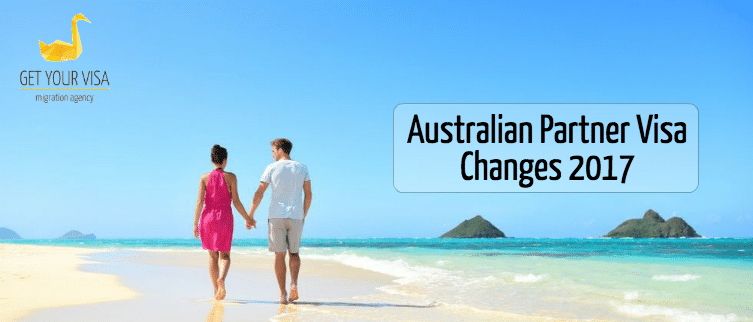 AUSTRALIA PARTNER VISA CHANGES
The Department of Immigration and Border Protection (DIBP) intend to change the requirements for the Partner Visa.
Most of the changes will regard the on-shore application.
Some of the changes might be:
A validity of three years for the first stage of the Visa instead of two as the previous one. This means that you have to be in a genuine relationship with your partner for three years, after lodging your application and before to be eligible to apply for a Permanent Residency.
A separate application fee for the second stage application.
Sponsor of Partner visa applicants will need to go through a much more rigorous sponsorship approval process than in the past.
Police clearance certificates for the sponsor and the applicant
There might be a Sponsorship approval process before lodging the Partner Visa, this may impact the timing of the Partner Visa application.
DIBP intend to introduce enforceable sponsorship undertakings
Other than that, also the price of the Visa is going to change. The Partner Visa fee is rising from $6,865 to $ 7,000 starting from the 1st of July 2017.
Treasure Scott Morrison announced that visa fee will be indexed in line with inflation.
This means that all the visa's fee will rise in line with the forecast Consumer Price Index and become more expensive.
These changes will make more difficult lodging a Partner visa, especially if the current visa is about to expire.
If you are already eligible to apply for a Partner visa or a Prospective Marriage Visa, we strongly recommend that you consider lodging your application prior to 1 July 2017 as we don't know if the changes will be active in July 2017 or January 2018.
It is our concern, as a registered Migration Agency with years of experience, to provide you with the most suitable solution in order to get your visa approved.
If you have any doubts regarding the Partner Visa or you want to book a consultation, contact us at (08) 93889193