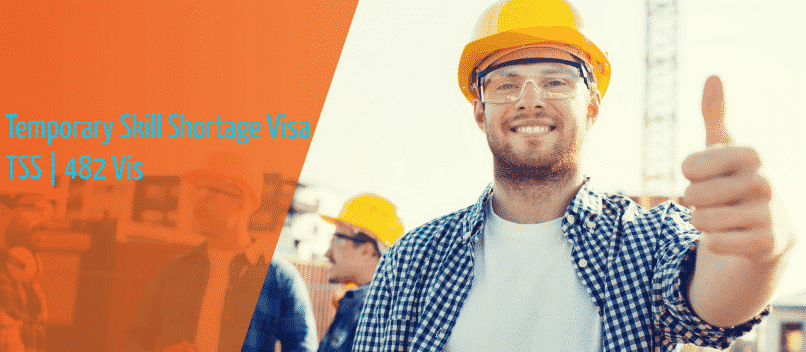 Are you looking for a temporary skilled working visa in Australia? You may have heard of the 457 temporary working visa before but may not of heard of the important changes to the 457 visa policy. The 457 Visa is now unfortunately no longer offered and instead the TSS 482 Visa or Temporary Skill Shortage Visa is replacing it. The new policy is split into two streams that are different to the previous visas offered.
We have put together some of the important information you need to know about the recent legislation changes and how a migration agent can help you with your Australian migration.
The TSS 482 Visa two main streams
The Short Term Stream (STS) – this is for employers to source genuine temporary overseas skilled workers in occupations included on the Short-term Skilled Occupation List (STSOL). Approved for a maximum of two years (four years if an International Trade Obligation applies). This visa can be renewed for further 2 years onshore.
The Medium – Long Term Stream (LTS) – this is for employers to source highly skilled overseas workers to fill medium-term critical skills in occupations included on the Medium and Long-term Strategic Skills List (MLTSSL). Approved for a maximum of four years, with eligibility to apply for permanent residence after three years.
There is also the Labour Agreement Stream for exceptional cases where standard visa programs are not available and there is a demonstrated need that cannot be met in the Australian labour market.
Temporary Skill Shortage Visa Requirements
The TSS has a significant number of new requirements than the previous 457 Visa. The new requirements include;
A significant reduction in the occupation lists used for skilled migration visas, including the subclass 457 visa.
Tightened English language requirements
Mandatory labour market testing, unless an international trade obligation applies
Capacity for only one onshore visa renewal under the Short-term stream
Capacity for visa renewal onshore and permanent residence eligibility after three years under the Medium-term stream
A non-discriminatory workforce test to ensure employers are not actively discriminating against Australian workers
A requirement to pay a contribution to the Skilling Australians Fund (subject to legislation passing).
A requirement for visa applicants to have at least three years' work experience
Applicants must be under the maximum age requirement of 45 at the time of application (unless exemptions apply)
Employers must pay the Australian market salary rate and meet the Temporary Skilled Migration Income Threshold (TSMIT)
A requirement to pay a contribution to the Skilling Australians Fund (subject to legislation passing).
How can a Migration Agent Help You?
Although the new visa policy changes may seem daunting, a qualified migration agency will ensure the whole process is easy and make sure all the new requirements are met.
There has never been a better time to let an experienced migration agent in Perth handle the important details. Get Your Visa is a skilled 457 visa agent that has vast experience with a wide variety of visa applications under many different circumstances. If you're looking for a temporary skilled visa in Australia, we provide personally targeted professional migration assistance. Contact us today to discuss your migration needs!